Description
Blue Wooden Horse Rocker & Climber for Toddlers & Kids from Nobsi™
The wooden Rocking Toy by Nobsi is an ideal starting point for a toddler's healthy development as it directs children to take joy in movement. Fun to use as a rocker, swing, seat or balance board, or flip it over for climbing, use as a bride, a tunnel, a slide – the possibilities for creative play are endless! It improves body cognition, coordination, spatial awareness and posture.
I also wanted to add monochrome color swings, as most of the colorful toys have already been purchased and there is needed something more neutral. In my opinion, pastel blue brings a bit of a Nordic flavor and that is a perfect swing for the interior. This is also a good gift for a boy and a good color, based on the classic "pink and blue" choices. – creator Anna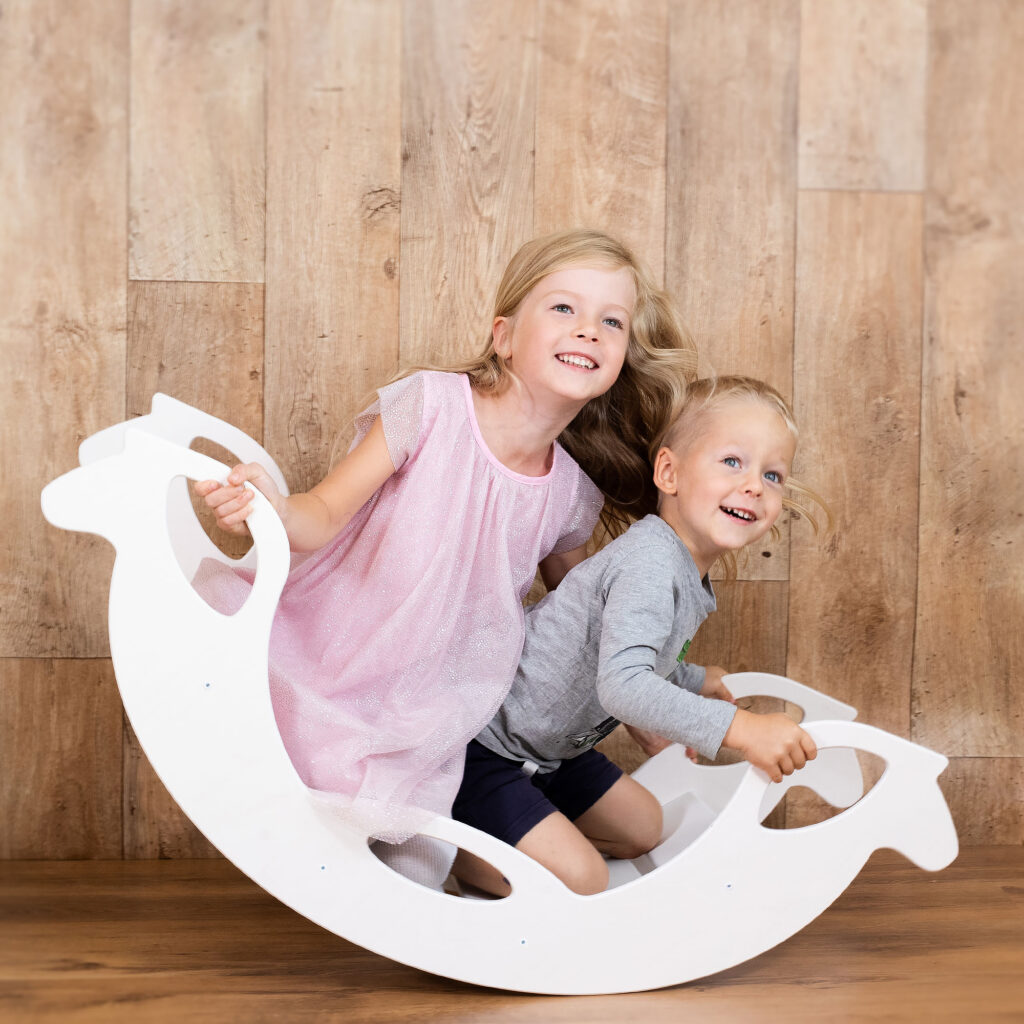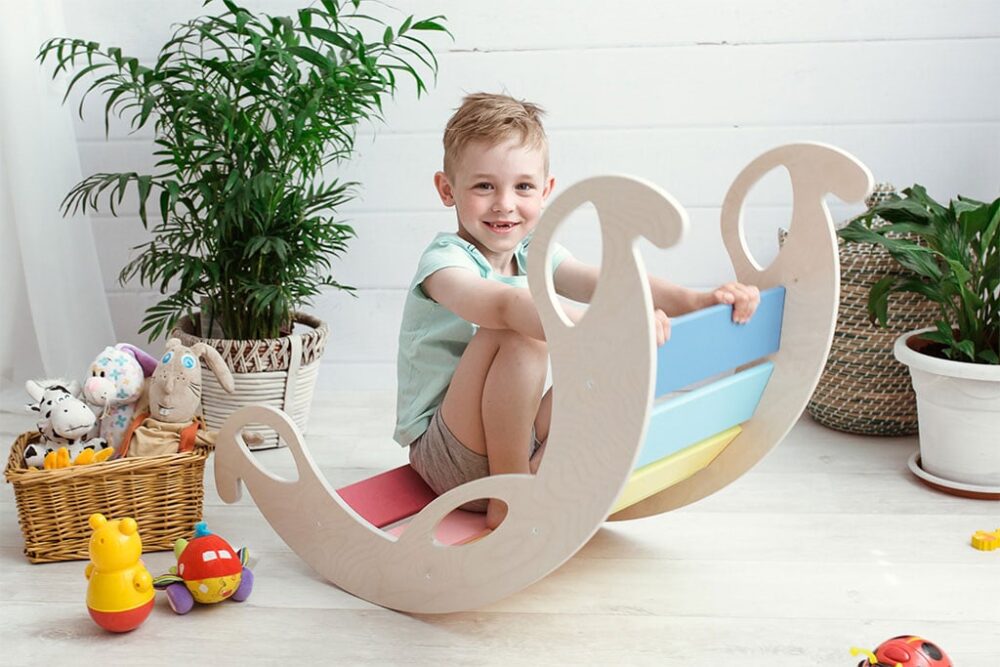 Super für 2 Jahre und jünger
Qualität ist sehr gut. Kam gut verpackt an.
Unsere 2 jährige (90 cm groß) hat viel Spaß mit der Wippe. Sie kann sie selbständig rumdrehen und eine Brücke draus machen.
Ich finde die größte Ausführung allerdings schon fast etwas zu klein für den langfristigen Spass.
Unsere kleine liegt mit ihren 7Monaten gerne drin.
"sonnenblume88"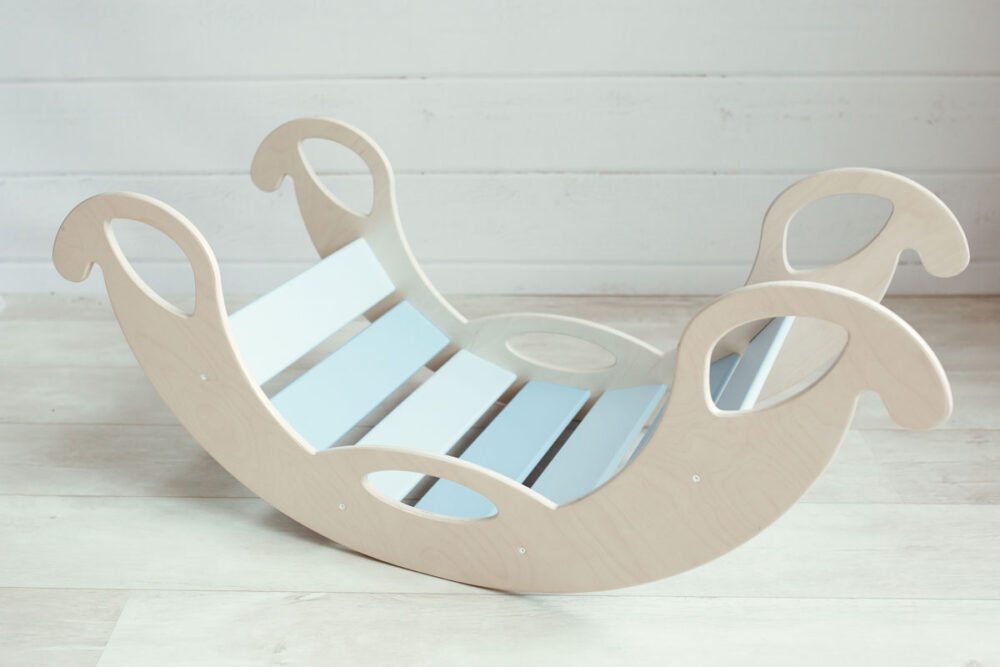 Wir sind total begeistert
Innerhalb 1 Woche war die tolle Wippe da, sehr schöne Verarbeitung und stabil. Wir sind total begeistert. Unser Sohn wird viel Spaß damit haben. Vielen Dank!
Claudia Jüptner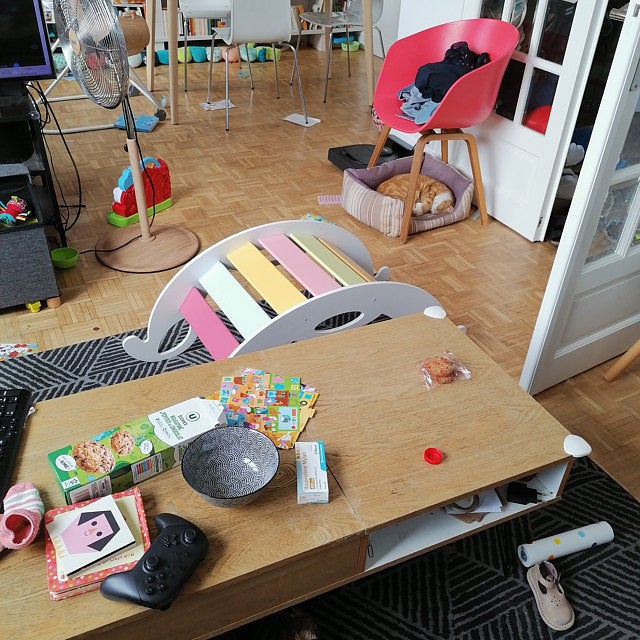 Die Kinder sind begeistert
Die Kinder sind begeistert, schaukeln geht noch nicht alleine, aber mit dem klettern ist es super. Ich bin sehr zufrieden und der Aufbau war sehr übersichtlich.
Sabine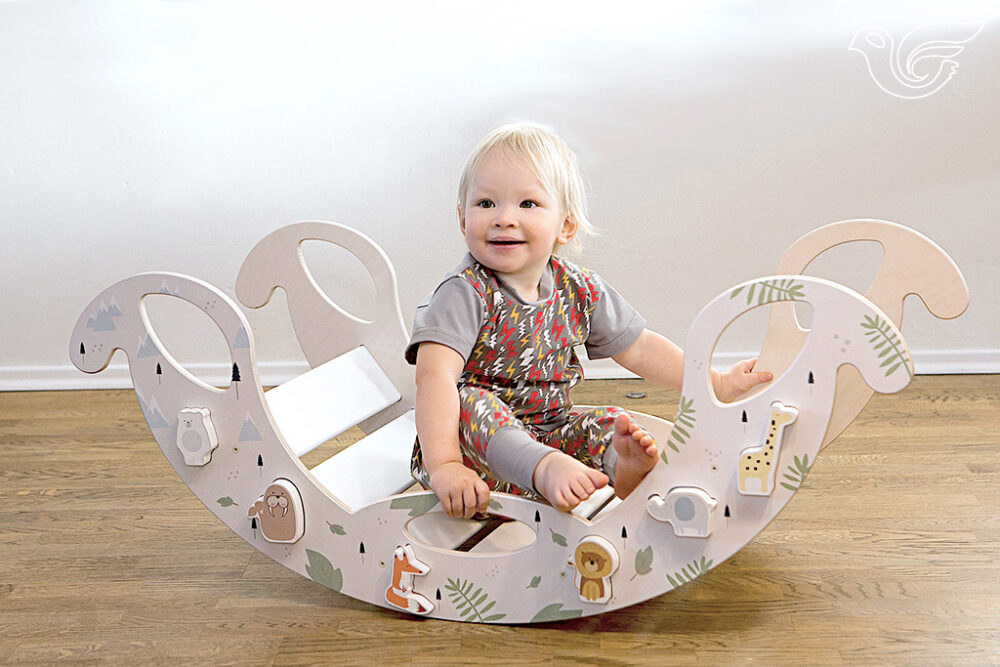 Sie hat so viele Verwendungsmöglichkeiten
Ich kann nicht genug Gutes über diese schöne Schaukel mit den verspielten Magnettieren sagen. Sie hat so viele Verwendungsmöglichkeiten. Der Verkäufer war extrem hilfsbereit und zuvorkommend. Vielen Dank Nobsi!
galia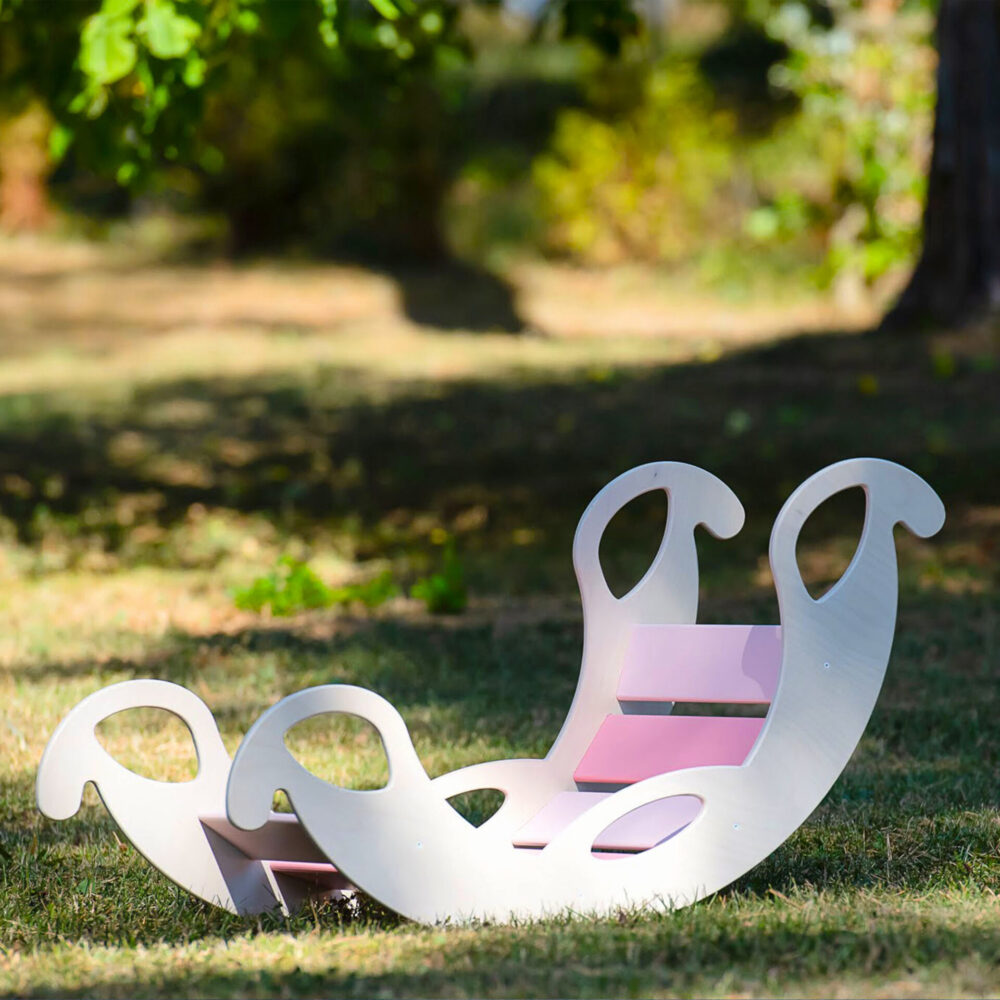 Super schneller Versand
Super schneller Versand und viel wichtiger – traumhaft schön u mit viel Liebe zum Detail verarbeitet/ verschickt! Sehr zu empfehlen. Morgen wird es erprobt!
Anna-Lena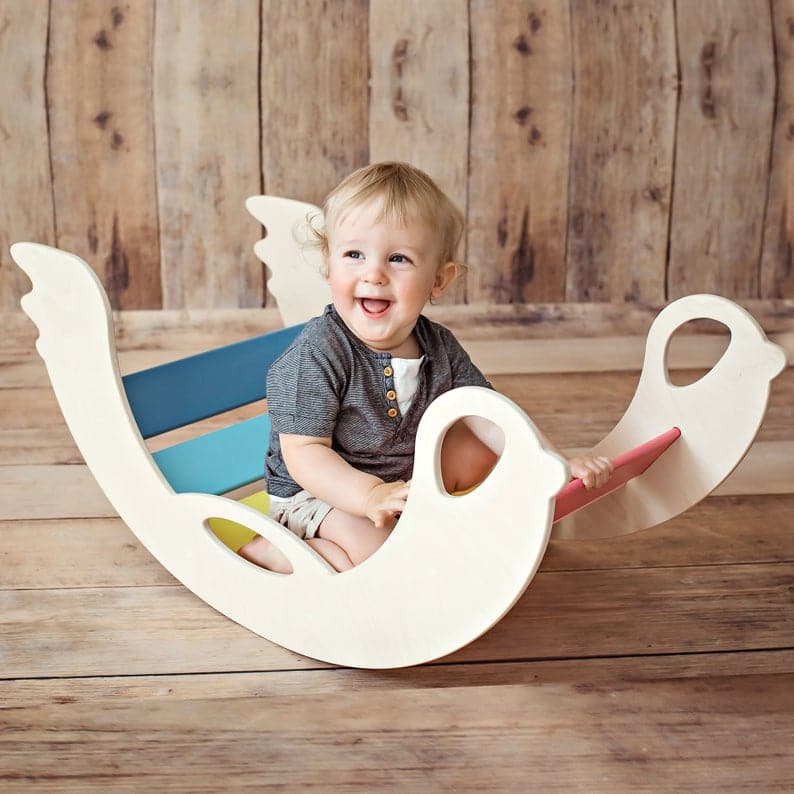 Das Geschenk war sehr gut gemach
Ich bestellte dies für einen Freund und der Besitzer ist sehr hilfreich durch den ganzen Prozess. Das Geschenk war sehr gut gemacht, gut verpackt und geliefert. Das Baby liebte es sehr und es machte meinen Freund sehr glücklich. Ich danke Ihnen so sehr!
katherineyangliu
MAIN FEATURES
⚬ EDUCATIONAL: Thanks to the well-considered design, the rocker contributes towards the child's healthy development – improves the body cognition, coordination, spatial awareness and posture. Creative thinking and imagination will also be increased.
⚬ MULTI-PURPOSE: Rocker is a multi-purpose toy that can be used as a rocking toy, climbing ladder, tunnel, gate, nest for toys, slide and board game.
⚬ ECO-FRIENDLY: Rocker is made of high quality humidity proof birch plywood and we use water-based colours and varnishes, which meet the EN71 toy safety standards. Our packaging is also eco-friendly (recycled paper).
⚬ SAFE & DURABLE: We use only natural and eco-friendly materials. Each rocker has a high-quality, smooth finish and no sharp angles. Our rockers are laboratory tested and they are compliant of toy safety standards CE and en71.
⚬ PERSONALIZE: Option to engrave your child's name on the side. Just indicate name in Personalization box above.
MORE DETAILS
⚬ The Nobsi rocker is created with love and care by mother of 3 who's also a midwife.
⚬ Measures 41 cm wide x 98 cm long x 39 cm high.
⚬ Weights 4,5 kg.
⚬ Designed and produced in Estonia – carries Nordic Design aesthetics.
⚬ Easy to maintain and clean.
⚬ Usable throughout childhood and even longer.
⚬ Comes as a flat pack with easy to follow instructions and an assembly kit.
⚬ Ready to ship in 1-3 business days.
⚬ The design of this rocker is patented and may not be rebuilt by anyone else. The name "Nobsi" is a Registered Trademark.
SAFETY
⚬ Suitable for children aged 1 year and older.
⚬ Small children who are in danger of falling should use the rocking toy only under parental control.
⚬ Maximum carrying capacity is 50kg.
⚬ Designed for indoor use only. Not suitable for outdoors.
⚬ Binding screws should be checked regularly and adjusted when needed.
⚬ Rocking toy could carry on moving as a result of the child's activity. Should be used only on an even floor.
⚬ Do not leave the rocking toy near an open fire or any other source of radiant heat.
⚬ Remove the rocking toy from use immediately if it has been damaged.
⚬ The packaging of the rocking toy is not a toy and it should be removed from the reach of children immediately and be kept out of their reach.