Wooden Rocking Toy & Climber With Animals for Toddler

"For a long time I had the idea that there could be a rocker that would allow a parent and child to spend the time together. So the idea came up to feature a fun board game on the side for the two to play. Immediately, I realised that the right candidate to help bring this vision to life was my own lovely childhood friend, Kertu Virma. I have always liked her minimalist yet child-like style as a designer. I came up with the idea that the board game could be a bird's journey from the Nordic countries to the South, and I am very pleased with the result." – Anna the Author
This beautiful Birdie Board Game Rocker by Nobsi is an ideal starting point for a toddler's healthy development as it offers fun and creative play, as well as helps children
to take joy in movement. It improves body cognition, coordination, spatial awareness and posture.
Plus, our Birdie Board Game Rocker adds even more functionality to a classic rocker and climber. Turn it on its side and you can also play a whimsical board game "BIRD JOURNEY" with your little one.
FEATURES:
⚬ EDUCATIONAL: Thanks to the well-considered design, the rocker contributes towards the child's healthy development – improves the body cognition, coordination, spatial awareness and posture. Creative thinking and imagination will also be increased.
⚬ MULTI-PURPOSE: Rocker is a multi-purpose toy that can be used as a rocking toy, climbing ladder, tunnel, gate, nest for toys, slide and board game.
⚬ ECO-FRIENDLY: Rocker is made of high quality humidity proof birch plywood and we use water-based colours and varnishes, which meet the EN71 toy safety standards. Our packaging is also eco-friendly (recycled paper).
⚬ SAFE & DURABLE: We use only natural and eco-friendly materials. Each rocker has a high-quality, smooth finish and no sharp angles. Our rockers are laboratory tested and they are compliant of toy safety standards CE and en71.
Nobsi – Let Your Joy Fly!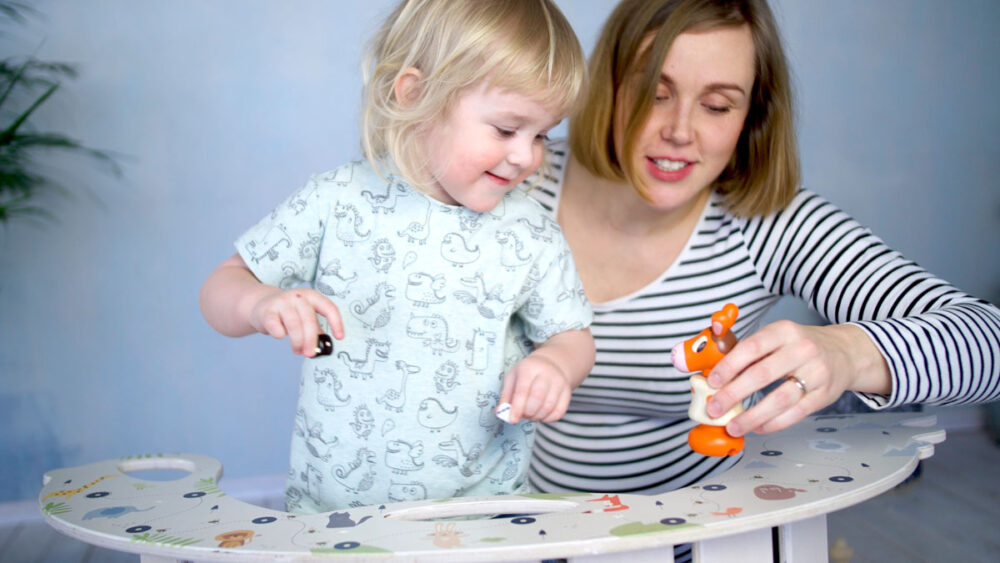 Additional information
Designed and produced in Estonia – carries Nordic Design aesthetics
Easy to maintain and clean
Usable throughout the whole childhood and even longer
The rocker comes as a flat pack with instructions and an assembly kit. Assembling video: HERE
Materials
Product base: humidity proof birch plywood
Finish: water-based colours and varnishes, which meet the EN71 toy safety standards (more information HERE)
Measurements
Weight: ca 4,5 kg
Width: 41cm
Length: 89cm (BIRDIE), 98cm (JUMBO)
Height: 39cm
Safety instructions
Suitable for children aged 1 year and above
Small children who are in danger of falling should use the rocking toy only under parental control
Maximum carrying capacity is 50kg
Rocking toy is designed for indoor use. It's not suitable for outdoors
Binding screws should be checked regularly and adjusted when needed
Rocking toy could carry on moving as a result of the child's activity. Should be used only on the even floor
Do not leave the rocking toy near an open fire or any other source of radiant heat
Remove the rocking toy from use immediately after it has been damaged
The packaging of the rocking toy is not a toy and it should be removed from the reach of children immediately and be kept out of reach of children