Description
Sliding Board for all the Nobsi rocking toys. Use as a slide or ramp!
NB! This page is only for Sliding Board, rocking toy is not coming with it!
This white sliding board is the perfect addition for our Nobsi® climbing and rocking toys with different sizes allowing toddlers to have more play opportunities.
The slide can be safely hung on every Nobsi rocker. The smooth top provides plenty of sliding fun and when the kids need a break from sliding they can move their toys up and down the ramp.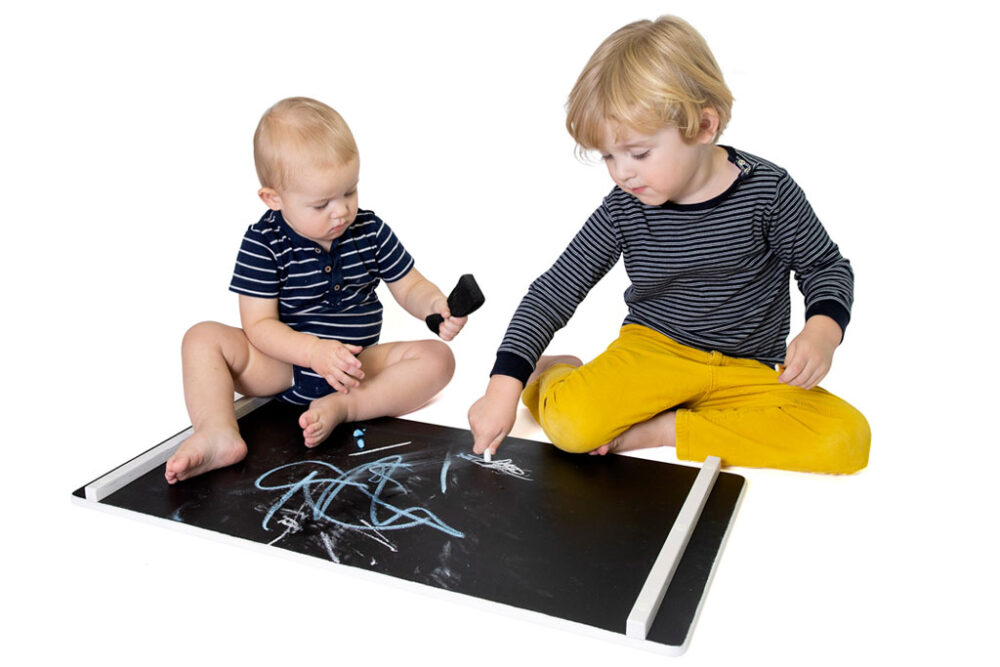 MAIN FEATURES
⚬ EDUCATIONAL: Thanks to the well-considered design, the sliding board contributes towards the child's healthy development – improves the body cognition, coordination, spatial awareness and posture. Creative thinking and imagination will also be increased.
⚬ MULTI-PURPOSE: Sliding board is a multi-purpose toy that can be used as a slide, ramp for toys, chalkboard wall , bridge for 2 climbing structures, separate base for creative playing.
⚬ ECO-FRIENDLY: Board is made of high quality humidity proof birch plywood and we use water-based colours and varnishes, which meet the toy safety standards. Our packaging is also eco-friendly (recycled paper).
⚬ SAFE & DURABLE: We use only natural and eco-friendly materials. Each board has a high-quality, smooth finish and no sharp angles.
MORE DETAILS
⚬ The Nobsi sliding board is created with love and care by mother of 3 who's also a midwife.
⚬ Measures 37,5 cm wide x 75,5 cm long x 3 cm high.
⚬ Weights approx. 2.6 kg.
⚬ Designed and produced in Estonia – carries Nordic Design aesthetics.
⚬ Easy to maintain and clean.
⚬ Usable throughout childhood and even longer.
⚬ Comes as a flat pack fully assembled.
⚬ Ready to ship in 1-3 business days.
⚬ The design of this board is patented and may not be rebuilt by anyone else. The name "Nobsi" is a Registered Trademark.
SAFETY
⚬ Suitable for children aged 1 year and older UNDER PARENTAL GUIDANCE!
⚬ Small children who are in danger of falling should use the sliding board toy only under parental control.
⚬ Maximum carrying capacity is 50kg.
⚬ Designed for indoor use only. Not suitable for outdoors.
⚬ Binding screws should be checked regularly and adjusted when needed.
⚬ Sliging board could carry on moving as a result of the child's activity. Should be used only on an even floor.
⚬ Do not leave the sliding board near an open fire or any other source of radiant heat.
⚬ Remove the sliding board from use immediately if it has been damaged.
⚬ The packaging of the sliding board is not a toy and it should be removed from the reach of children immediately and be kept out of their reach.